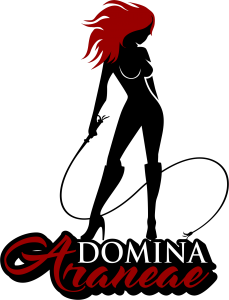 Hello and welcome to the home of Domina Araneae – a tough but fair English mistress who is just waiting to fulfil your wildest fantasies.
I have been a domina for more than a decade and have developed many skills that have left a host of obedient subs in fetish heaven and wanting more. And I'm constantly learning and seeking fresh ways to dominate and delight.
My experience and my passion for BDSM and the fetish world will quickly become evident and you will be pleasantly surprised, like so many have been before, at where a session with me will take you.
I am intelligent, naturally dominant but also playful. My red hair and pale skin has driven many a man wild and I have a body that is simply demanding to be worshipped. My wardrobe is varied and sexy while I have a particular fondness for sexy, latex creations.
I offer a range of sessions that fall under the BDSM umbrella and these include (but are not limited to) ball-busting, face sitting, beatdown, needleplay, findom, breathplay, domination, torture and so much more.
If fantasy role-play is what you desire, then I can also make those dreams come true. I will also venture out and do forced physical training and exercise.
Being creative is important to me and these sessions are not limited – if you have a number of desires then you will find that I am accommodating and will mix and match.
Subs find that I do not suffer fools but I am fair and will reward obedient ones well. I expect all submissives to have manners and etiquette and if any cross me, I will take them to pieces.
Of course, if being taken to pieces is your thing then I will oblige!
I also have many mistress friends across the UK who are also ready, waiting and willing to join me to give you double the pleasure and pain.
So, if you want to come kneel before me and experience the truly unique Domina Araneae experience contact me here.
If you want to see me in action first, you can find my clips all click here.
It will be my absolute pleasure to turn your deviant fantasies into reality.